Model: Fila – Fila M-Squad
Purpose: Basketball
Original Release: 1993
As a rookie in the NBA, Jamal Mashburn was introduced to Fila who laced him up with the Fila M-Squad. Being his first shoe, the M-Squad has a simple silhouette.
Fila M-Squad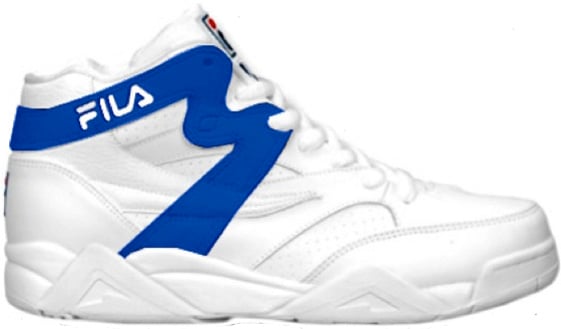 [ratings]

The Fila M-Squad main colorway is White/Blue, since Mashburn played for the Dallas Mavericks, and also released in 1993. Today, The Fila M-Squad has retro a few times, and once as a collaboration with MACKDADDY and Samurai Magazine.