Model: Fila – Fila Flying Fortress
Purpose: Basketball
Original Release: 1997
Before Chris Webber had his first signature shoe with Fila, he wore the Fila Flying Fortress. Other players in the league that represented Fila also wore the Fortress.
Fila Flying Fortress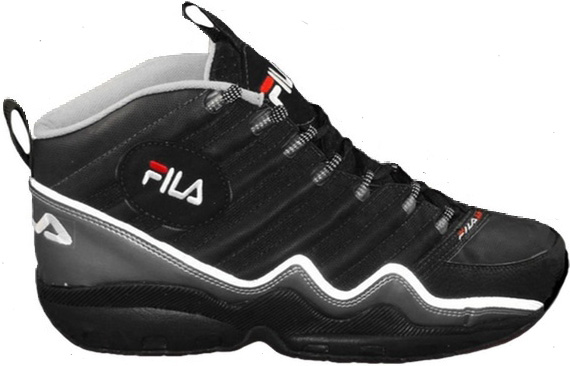 [ratings]

The Fila Flying Fortress was also worn by C-Webb during the 1997-98 playoffs while playing for the Washington Bullets/Wizards, the first time in 9 years. The two more sought over Flying Fortress colorways are the black/grey/red and white/blue/red.