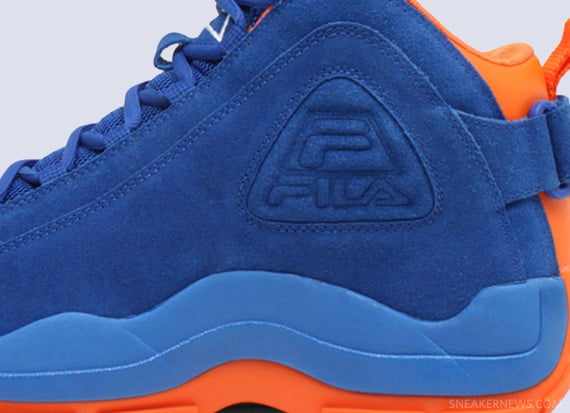 With Fila throwing a lot of love in the Brooklyn Nets direction, thanks to Jerry Stackhouse, it comes as a bit of a shock that a 'Knicks' colorway of the Fila Grant Hill II (rebranded as the Fila '96). But apparently there are some folks over at Fila whose NYC basketball allegiance lies solely with the Knicks, hence this one-of-one pair of kicks.
Sporting a full on blue suede upper with vibrant orange accents, this pair of Fila '96's would most assuredly find its way onto the feet of many a Knicks fan. There's just one problem, these won't be a retail release.
Sorry Knicks fans, but the photos posted after the jump will have to satisfy you sneaker appetites since these won't be making their way to store shelves. Feel free to drop us a line and let us know how you feel about this exclusive pair of Filas.