The eBay x Nike SB Dunk Low is truly a unique shoe that was available via an eBay auction in 2003. For 2022, the pair will return close to its original form but will have a new addition that pays tribute to the original pair.
In 2003, Nike produced a single pair of the eBay x Nike SB Dunk Low. The auction winner would be able to pick their size, which ended at $26,000. For years, it wasn't known who the winner was other than rumors of it being a Nike employee. What raised more suspicion was the winner was located in Beaverton, Oregon.
It turns out the auction's winner was none other than Sandy Bodecker. For years, many thought there were three pairs in existence. However, Sandy cleared this up before his passing on his Instagram, stating there are only two pairs made. The other pair is cut up and in Nike SBs vault.
For fans of the pair, this SB Dunk Low will return in the original colorway. Utilizing White on the base, while Yellow, Blue, Red, and Gree run throughout, representing eBay. The 2022 version will be different with the addition of clear stripes across the sole and panels that pay tribute to the original eBay SB Dunk Low sample that was cut. The eBay branding on the heel will also be removed and now features the SB logo.
eBay Nike SB Dunk Low 2022 Release Details
You can expect the eBay x Nike SB Dunk Low 'Sandy Bodecker' to release at select skate shops on December 15th. Following, a SNKRS launch will take place on December 17th. Once we have more information, we will make sure to update you. For now, check out a preview photo below.
eBay x Nike SB Dunk Low 'Sandy Bodecker'
Release Date: December 15, 2022 – Skate Shops
Release Date: December 17, 2022 – SNKRS
Style Code: FD8777-100
Price: $130
Where to Buy
Nike
More Coming Soon.
Update (12/11): Nike has confirmed that the eBay SB Dunk Low 'Sandy Bodecker' will release on December 17th via SNKRS for $130.
Update (12/6): The eBay Nike SB Dunk Low auction start tomorrow, December 7th with proceeds benefitting the Bedecked Foundation. The shoe will come housed in a special box that features one shoe fully intact and also comes with a saw. The eBay Dunks will also debut on December 15th at select skate shops and December 17th via SNKRS.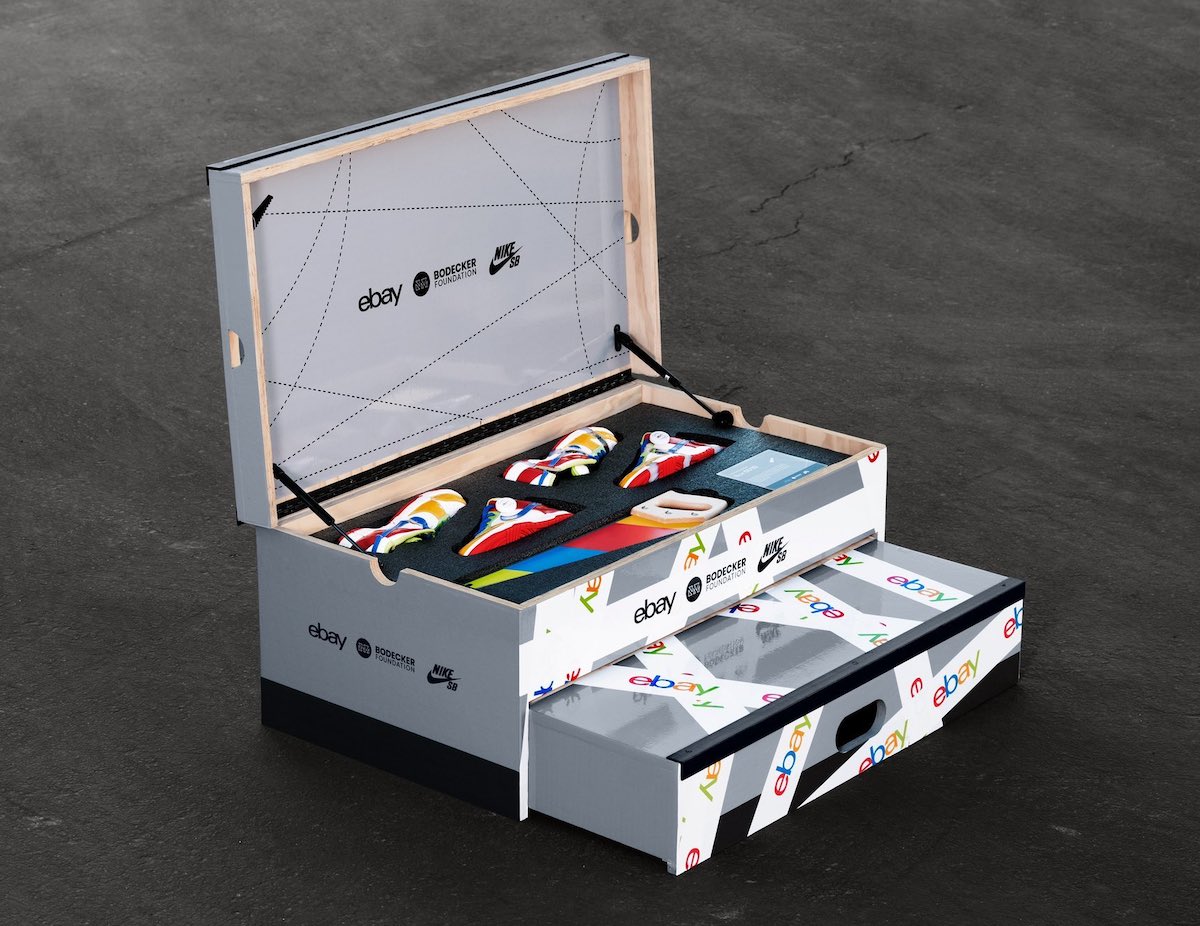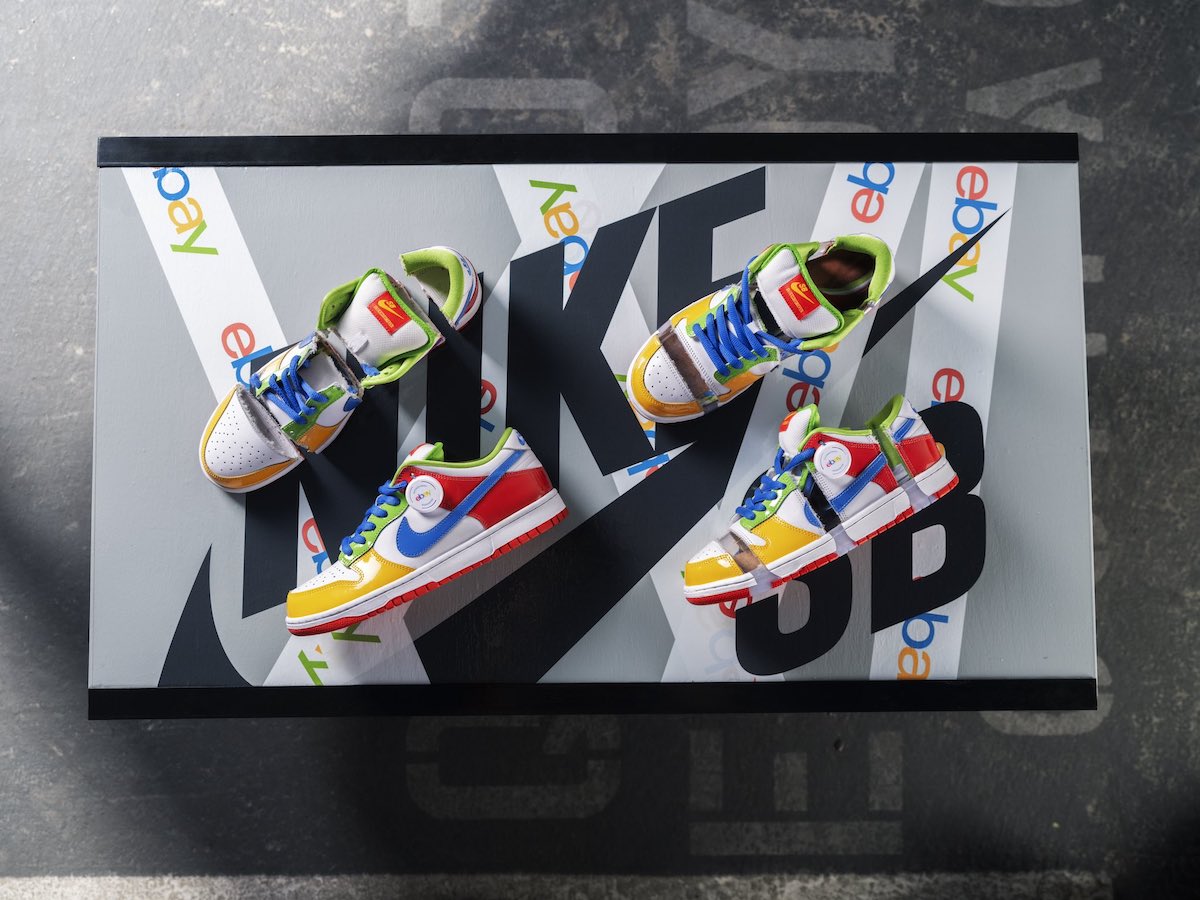 Update (11/16): We have official photos of the eBay x Nike SB Dunk Low 'Sandy Bodecker' that's rumored to release on December 15th.
Update (9/15): Check out on-feet photos of the eBay x Nike SB Dunk Low 'Sandy Bodecker' via Private Selection.
eBay Nike SB Dunk Low On-Feet
Update (9/13): Here are a few more photos of the 2022 eBay x Nike SB Dunk Low that showcases the insoles that displays Sandy Bodecker and his son. Also, this pair is rumored to be limited to 1,500 pairs and will release exclusively via eBay auction. The latest photos via dr_dunks23.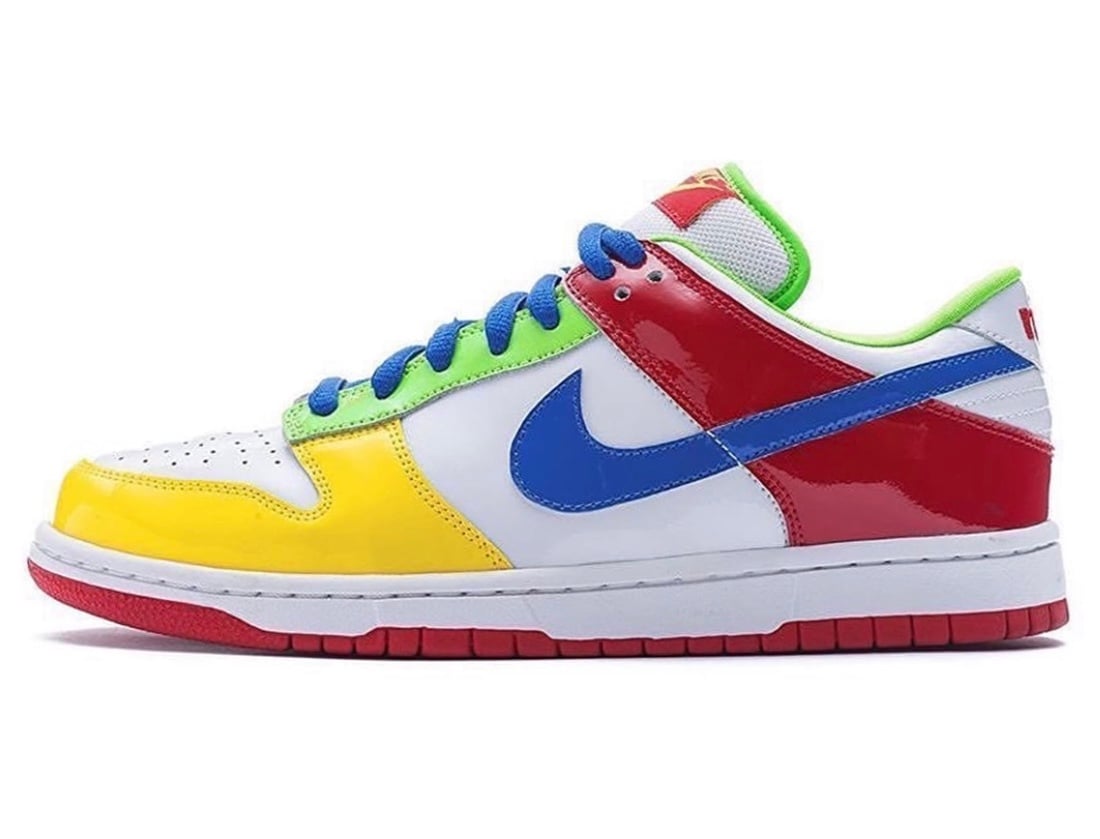 Source: The Bodecker Foundation