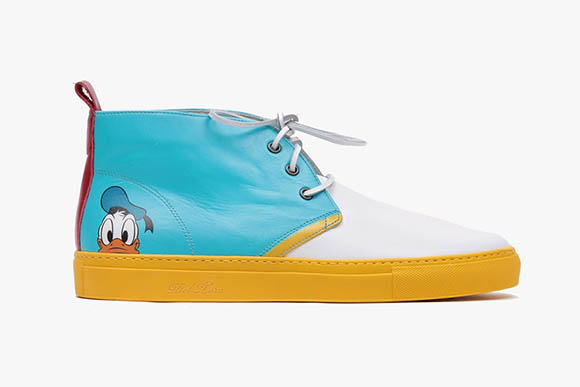 Top notch sneaker design company Del Toro has teamed up with one of the world's most memorable and timeless companies, Disney. Together the group created five different kicks including three Chukka versions and two of the slip-ons. The Chukkas have two featuring Mickey Mouse, the first is black and white with visuals of Mickey throughout while the second pair have a light blue denim up top with red laces and a large Mickey Mouse logo on the outside heel. The last Chukka features a different character, Donald Duck peeks up from the bottom of the sole on this instant classic that sports a bright yellow sole with a light blue back panel, white up front and a red heel tab to finish them off.
The first pair of slip-ons also features Mickey with the same logo that was on the second pair of Chukkas blatantly on the front of these casual but fancy shoes. Both pairs match black velvet throughout the entire slip-on while the second pair features Pinocchio with his long nose stetched out and Jiminy Cricket standing on the other end. No word on a release for this fabulous collection however when it is announced we will have the news ASAP!
How do you like the Disney X Del Toro collaboration? Tell us in the comments section below and stay tuned to Sneakerfiles for updates on designer sneakers and more!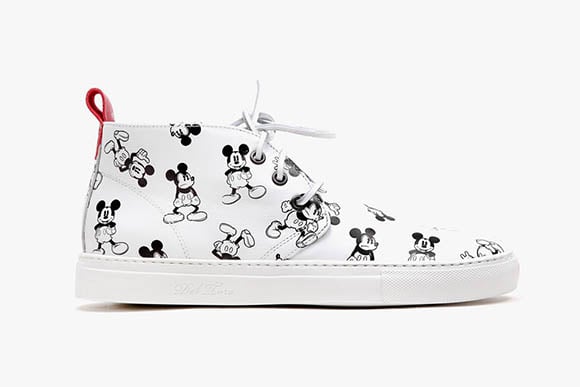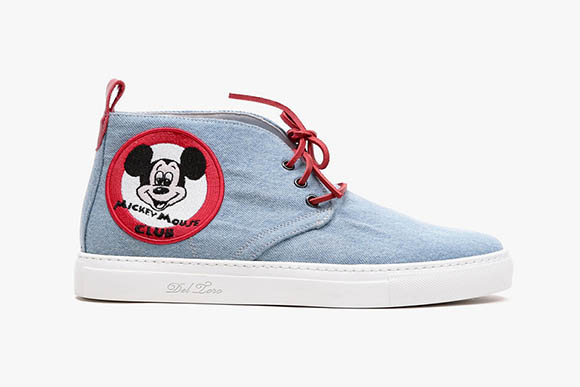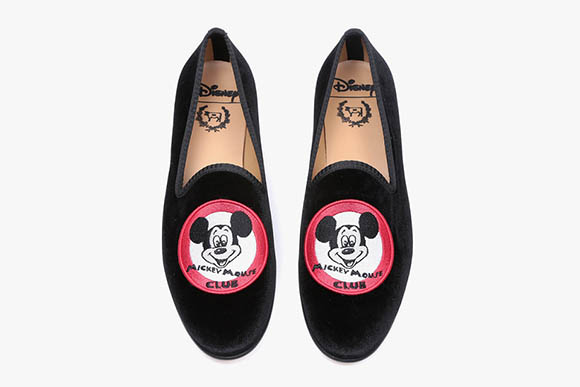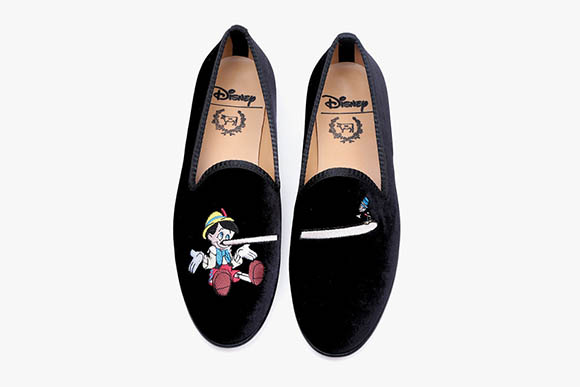 Via HS