Model: Converse – Converse Weapon
Purpose: Basketball
Original Release: 1986
Updates: Converse News

The Converse Weapon is a basketball legend that was originally released in 1986. It was a high top sneaker and utilized Converse's Y Bar system to prevent internal foot slippage for maximum performance.
Converse Weapon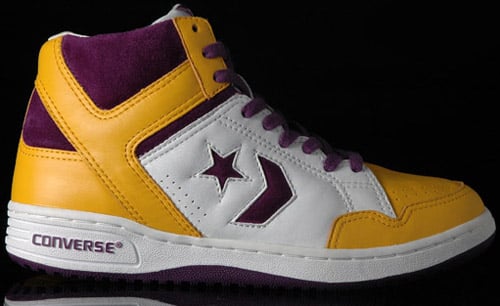 The Converse Weapon released with the slogan "Choose Your Weapon," which was a hit wit fans. Basketball pros Larry Bird and Magic Johnson both had pairs of the Converse Weapon. In 2004, the Converse Weapon was reissued with fake ostrich-skin, but it was not nearly as big as the original release.

Magic and Bird in the Converse Weapon