Model: Converse – Converse Run n Slam
Purpose: Basketball
Original Release: 1993
Updates: Converse News
When Kevin Johnson played for Phoenix, Converse suited him with the Run n Slam, a shoe to this day has inspiration on current Converse basketball shoes.
Converse Run n Slam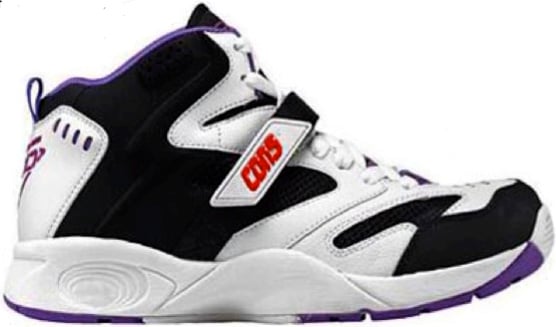 [ratings]

When Kevin Johnson entered the league, he wore Nike's, but his first official shoe with Converse came in 1993. The Converse Run n Slam came out in two popular Phoenix suns colorways, white/black/purple and black/purple.