Model: Converse – Converse Magic I (1)
Purpose: Basketball
Original Release: 1990
Updates: Converse News
Although Magic Johnson was wearing Converse for years, his first model came in 1990, the Converse Magic I.
Converse Magic I (1)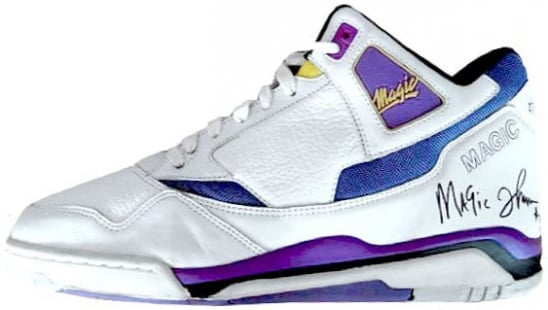 [ratings]

In the 1990-91 season while Magic Johnson was wearing the Converse Magic 1, he had a successful season but losing to the Chicago Bulls in the finals. The campaign behind the Magic I was simple and on point with Johnson's style. It showed him playing in the shoes and then doing what he did, "be cool", known as "Thrillin – Chillin". A couple colorways released, mainly white based with yellow, purple and hints of blue.