Model: Converse – Converse Cons
Purpose: Basketball
Original Release: 1986-87
Updates: Converse News
In Converse commercials, the Converse Cons were labeled as "The shoe of the NBA", and was. In total, 4 all-star players and 1 all rookie team wore the Cons.
Converse Cons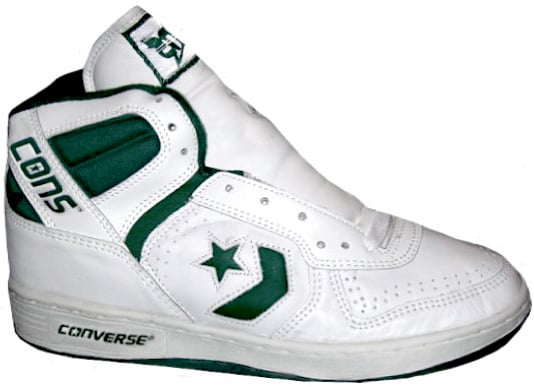 [ratings]

Who wore the Converse Cons you might ask? In the 1986-1987 season, Magic Johnson, Larry Bird, Karl Malone, Kevin McHale and Isiah Thomas. Converse added additional perforation allowing the shoe to breathe more and enough colorways to satisfy everybody.