Model: Converse – Converse Chris Evert
Purpose: Tennis
Original Release: 1980's
Updates: Converse News

The Converse Chris Evert is a tennis shoe that was released in the 1980's. It carried the name of Chris Evert, a several-time tennis champion in the 80's.
Converse Chris Evert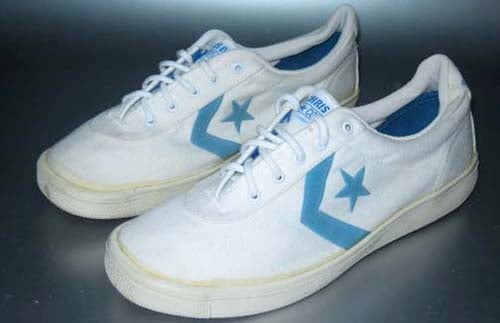 The upper of the Converse Chris Evert is made of smooth leather with perforations in the toe box and side. The shoe itself looks very dull for being the shoe of a champion, but it is legendary nonetheless.

The Converse Chris Evert does not feature much color, with white being the star of the show. Gray and silver do appear on the shoe, giving it a little bit of excitement.