Model: Converse – Converse Aero Glide
Purpose: Basketball
Original Release: 1991
Updates: Converse News
In Larry Johnson's rookie year, Converse picked him up and starting the promotion. His shoe was the Converse Aero Glide, the first to feature "Grandmama".
Converse Aero Glide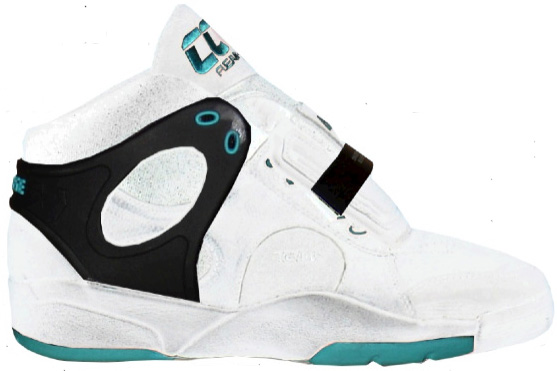 [ratings]

The Converse Aero Glide released in white/teal, black/teal, and black on black. The first two colorways are good representations of the Charlotte Hornets. Just enough teal on both pairs to make them spark. This shoe started many more to come from Converse and Larry Johnson.