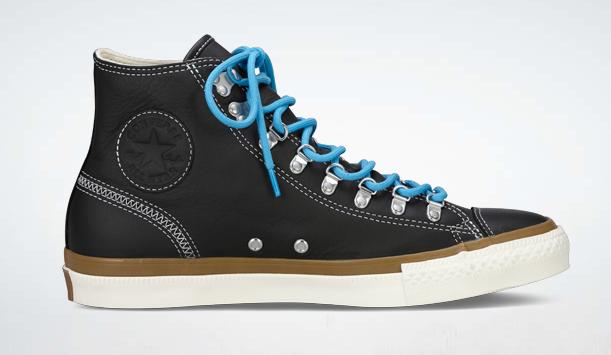 Next up for Converse's new sneaker/boot Fall/Winter 2012 collection is the Converse Chuck Taylor Hiker.
This Chuck Taylor resembles that of a boot with the incoperation of D-ring lace loops, a leather upper, bright blue rounded boot laces, and a durable rubber midsole. The look of this shoe is enhanced with with brown accents and white contrast stitching.
Care for this look? Purchase this and others online now for $70 at Converse.