"Carnage" Custom Foamposites by Dez Customz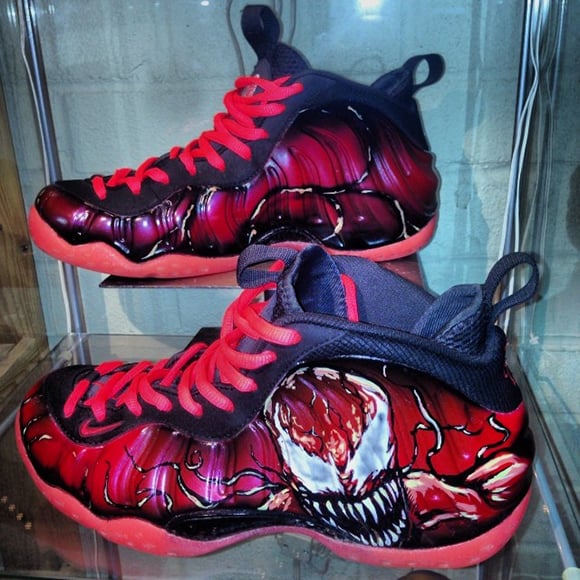 After winning the top spot at NYC's Sneakercon custom battle yesterday, Dez Customz hits us with another filthy custom that even a Spiderman fan could appreciate. Dez decked out these custom Foams with a red body including a large visual of "Carnage" along the outside of the kicks. For those who are not aware, Carnage is a foe of Spiderman that is the predecessor of another Marvel Comics villain, Venom. The red translucent sole was kept from the original kicks, the Foamposite One "Thermal Map," as well as the laces, inner lining and mesh tongue.
How do these "Carnage" customs match up with some of Dez's work from the past? Let us know in the comments section below and stay tuned to Sneakerfiles for new customs and much more!
Via KOD
Trey Oursler
Instagram @treezy11