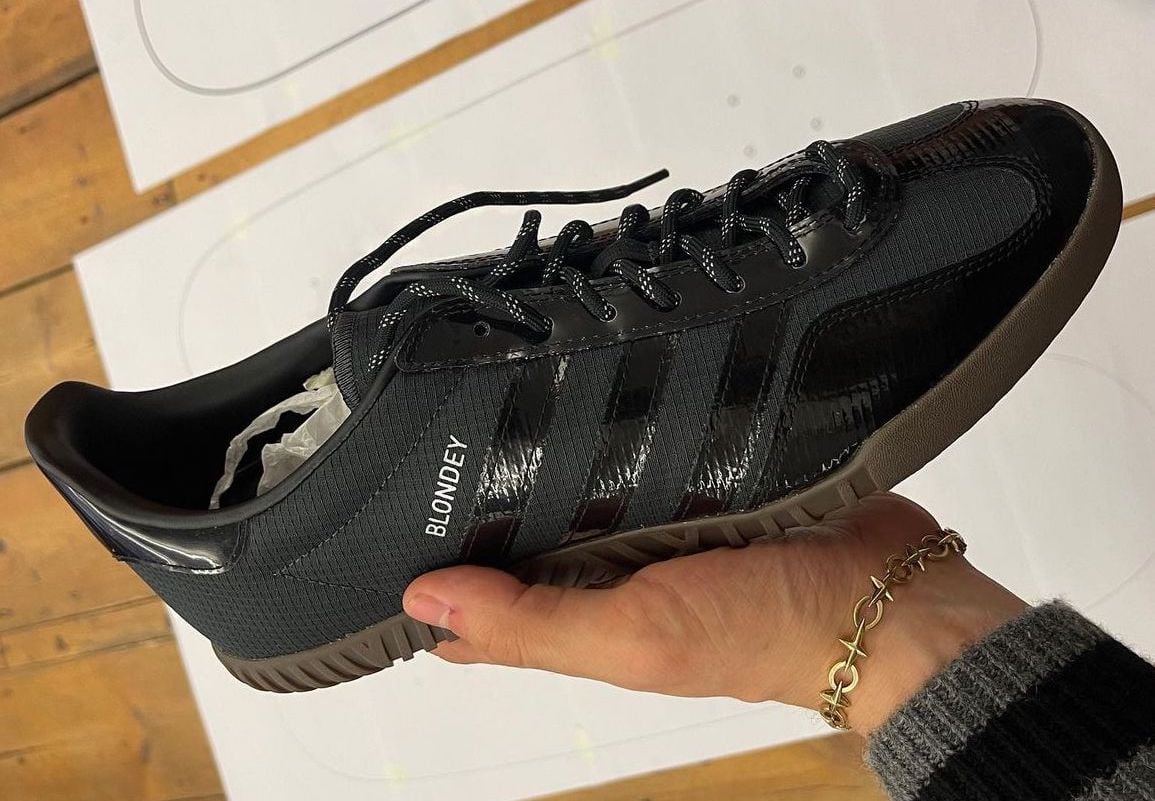 Skater Blondey McCoy recently showcased his upcoming collaboration with adidas, which is known as the A.B. Gazelle.
This A.B. Gazelle is a hybrid that features elements from the Gazelle Indoor, Indoor Super, adidas Wensley, and the Blondey Superstar. This pair will be available in several color options but for the pair shown, it comes with a Black ripstop on the upper while the same shade appears on the shiny TPU overlays. Lastly, a Gum rubber outsole finishes the look.
When Blondey shared photos of his collaboration, he stated the following: "They are, essentially, indoor football shoes with high-shine accents, reminiscent of dress shoes that might be worn with a tuxedo to some bullshit charity ball or another. But the TPU doesn't only serve to provide the aforementioned element of juxtapositional glitz; it's also highly durable. How durable is highly durable? Approximately seven times more durable than leather or suede (as per our latest wear test). So there."
Blondey adidas A.B. Gazelle Release Details
You can expect the Blondey x adidas A.B. Gazelle to release later this year at select retailers, including thamesmmxx.com and adidas.com. As soon as we have more information, we will make sure to update you. For now, scroll below for more photos that will give you a closer look.
Blondey x adidas A.B. Gazelle
Release Date: 2022