Model: Adidas – Adidas Indoor Super
Purpose: Racket – Squash
Original Release: 1980's
Updates: Adidas News

The Adidas Indoor Super was first released in the 1980's for squash, a racket game that used a squashable ball. It is a stylish low-top shoe that proved to be very fashionable.
Adidas Indoor Super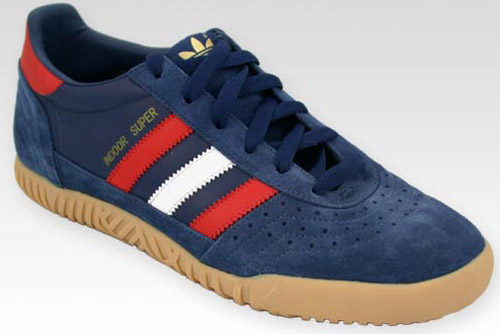 Nylon is used for the upper of the Adidas Indoor Super, with velour reinforcements. The rounded toe box features perforations, giving it a unique style. The molded dual-density rubber outsole was flexible and perfect for indoor sports. In 2004, the Adidas Indoor Super was reissued, this time using leather.