Model: Adidas – Adidas Edberg
Purpose: Tennis
Original Release: 1980's
Updates: Adidas News

The Adidas Edberg was produced for Swedish tennis professional Stefan Edberg. It featured his name on the tongue. The basic design is simple yet stylish.
Adidas Edberg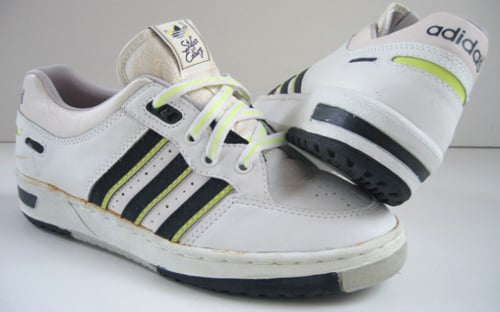 The Adidas stripes lay proudly on the side, with perforations between them and on the toe box. A flat sole makes for superior traction on the tennis court. Collectors love the Adidas Edberg, and the yellow, green, and gold color way is favorable.