Model: Adidas – Adidas Ecstasy
Purpose: Basketball
Original Release: 1986
Updates: Adidas News

The Adidas Ecstasy, first released in 1986, was different than most basketball sneakers of the time. The high top model featured "adidas" on the back in large gold letters. The Adidas trefoil logo appears on the tongue and also on the side, in the place of the usual three stripes.
Adidas Ecstasy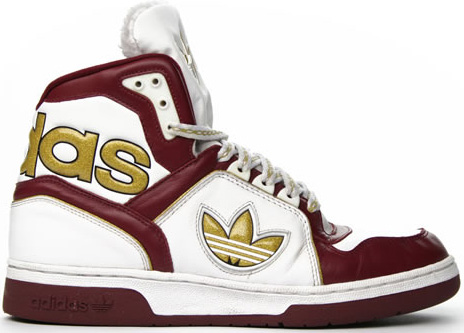 One notable feature about the Adidas Ecstasy is the laces, which feature gold "chains", as fat gold rope chains were in at the time. The toe box features a perforated trefoil logo.

The Adidas Ecstasy was reissued in 2004.