Model: Vans – Vans Sk8 High
Purpose: Skateboarding
Original Release: 1970's
Updates: Vans News

The Vans Sk8 High is a skateboarding shoe that first released in the 1970's. It features a clean, simple design and has been packed protective features for the skater.
Vans Sk8 High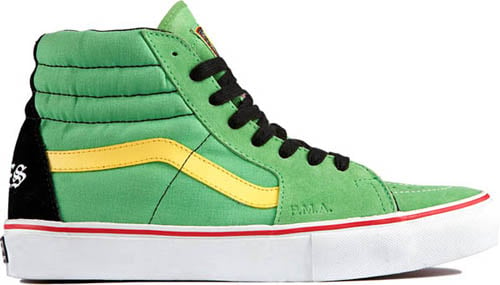 The ankle area of the Vans Sk8 High has been given extra padding in order to address the problem of ankle injuries, which are common among skateboarders. The side of the shoe is made of suede and helps keep the side from becoming ripped. Perforations in the toe box help with ventilation.

The Vans Sk8 High is also popular on the U.S. punk rock scene, being the shoe of choice for bands and listeners alike.