Model: Supra – Supra Vega
Purpose: Skateboarding
Updates: Supra News
Once a signature shoe for professional skater Erik Ellington, the Supra Vega is a discontinued model. But for what it's worth, the Supra Vega is a low top using mainly suede uppers and vulcanized gum rubber outsole. Smooth leather is wrapped around the ankles.
Supra Vega
[ratings]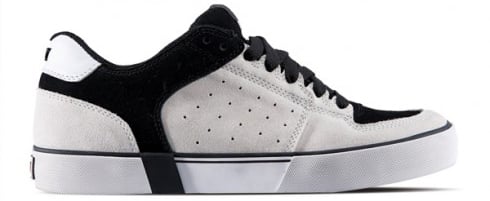 Since Erik Ellington was wearing the Vega, comfort is a big factor. The Supra Vega has a polyurethane insole followed by a SupraFoam midsole. Lastly, a BK mesh sock-liner is intact.