Model: Supra – Supra Vaider
Purpose: Skateboarding
Updates: Supra News
The Supra Vaider is available in a high-top and low top model. Compared to other Supra models, the Vaider takes on a simpler design with either checkered like patterns or smooth premium leathers. The Supra Vaider high and low top models combine a vulcanized and Suprafoam sole.
Supra Vaider
[ratings]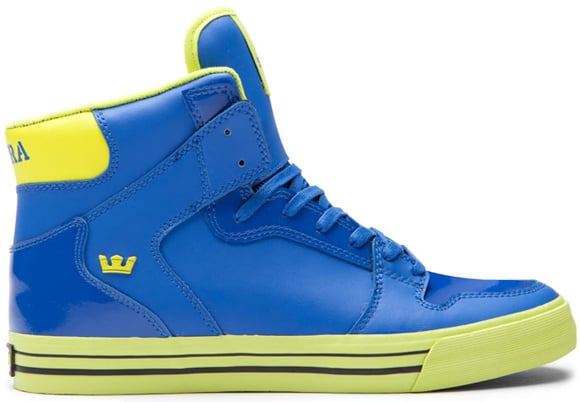 For cushioning, the Supra Vaider is constructed of a polyurethane midsole (helps absorb shock). The best part about the Vaiders, you don't need to be a skater to wear them. The simple and sleek design allows for a perfect lifestyle shoe for daily use.