Model: Supra – Supra Sport
Purpose: Skateboarding
Updates: Supra News
The Supra Sport was once a signature skate shoe for Tom Penny, but the brand currently doesn't release new models. Another shoe from Supra built for skate performance, the Sport is constructed with suede on the uppers (in most cases).
Supra Sport
[ratings]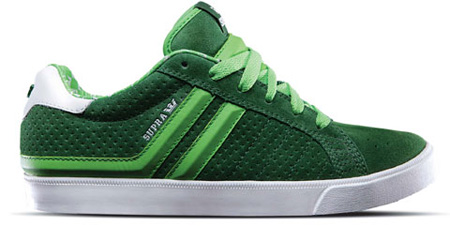 Supra and it's models mainly use the same materials over, not a bad thing but you know you can expect a polyurethane insole for your foot and heel, vulcanized outsole and SupraFoam midsole for durability. Ventilation is added in the Supra Sport with the BK mesh sock-liner.