Model: Supra – Supra Skytop III (3)
Purpose: Skateboarding
Updates: Supra News
Making another huge statement in the Skytop series is the Supra Skytop III. The Skytop 3 is the first of the Skytops to release originally in a mid-top.
Supra Skytop III (3)
[ratings]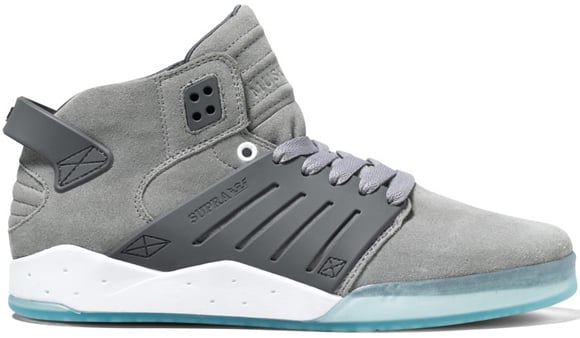 Supra added a TPR cage giving the Supra Skytop III a unique look compared to the past models. For durability, Supra added rubber sidewalls around the toe-box, so when your practicing those flip tricks. Comfort is added with an EVA pod at the heel for impact and breathable mesh booty. Retail price for the Supra Skytop 3 is $130.