Model: Supra – Supra Skytop I (1)
Purpose: Skateboarding
Updates: Supra News
The Supra Skytop, known as the Skytop 1, is stylish yet built for skating. Traditionally, the Skyptop is made in high top form that uses extra protection around the heel, molded into the polyurethane midsole. A full-length midsole is in place that uses SupraFoam for durability when hitting the skate parks. One of the key selling points for the Supra Skyptop is the stash spot under the tongue where you can store a house key, money, or something you may want to keep hidden.
Supra Skytop I (1)
[ratings]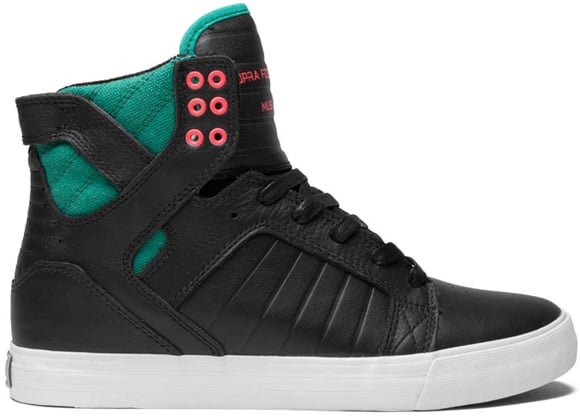 With comfort in mind, the Supra Skytop also takes on performance with elastic tongue straps for a snug fit and a mesh sock-liner. Skaters enjoyed the Skytops, but the rap artists really took to them due to the flashy style.