Model: Supra – Supra Cuban
Purpose: Skateboarding
Updates: Supra News
The Supra Cuban is one of the shoes you can wear to the skate park, mall, or even out on the town. Technically, the Cuban is not skate shoe and is apart of Supra NS (Non-Skate), but that isn't stopping some people.
Supra Cuban
[ratings]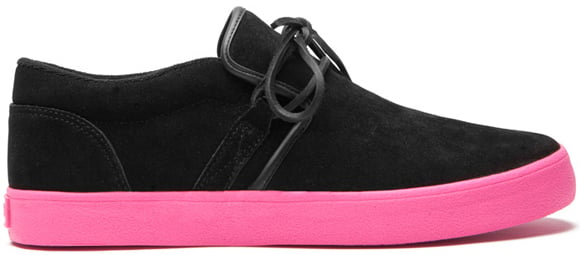 Unique characteristics on the Supra Cuban is a Velcro tongue flap that is removable, and a metal Cuban link chain across the tongue. A vulcanized gum rubber outsole adds durability, and a mesh sock liner for adequate ventilation.