With Rudy Gay on the bench due to injury during the playoffs, the Memphis Grizzlies surpassed many expectations. With the recent unveiling of...
If you're fiending to grab a pair of player exclusives from Nike early, then you're in luck. In a good size run, the Nike...
While watching TV today you may have seen a commercial with Deron Williams, Kevin Durant, Brandon Roy and Rudy Gay.  These commercials are brought to you by Nike and Footlocker...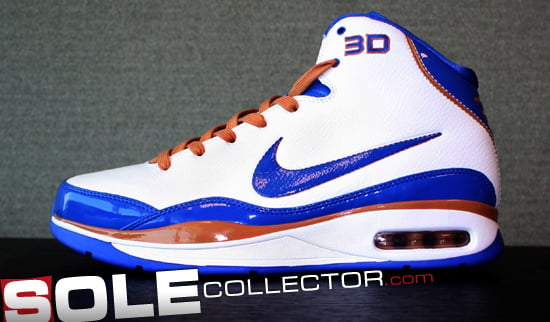 Crafted by Nike Basketball Senior Designer Leo Chang the Nike Bluechip is among the team-oriented options available for the '08-'09 hoops season. The model...