http://vimeo.com/51023402 During the birth of hip hop and street culture as we know it now, Powell was the in-house photographer for Def Jam Records and...
PONY has teamed up with iconic New York-based photographer Ricky Powell for a special version of the Vintage Slamdunk. Pairing a premium navy leather upper...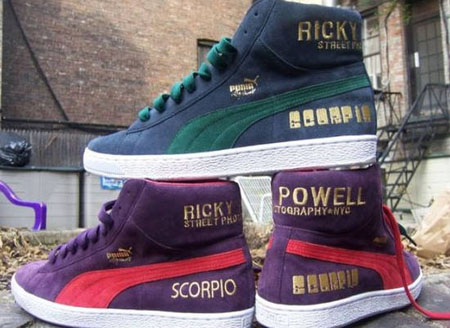 A first glance for many of the upcoming Puma x Ricky Powell, which is beautiful. The combination of the gold embroidery around the...