A couple of days ago we reported on the release of Rowley SPV, one of Vans' lesser-known silhouettes. Today, it is our pleasure...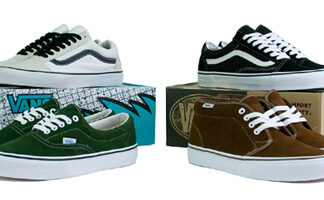 After hearing about the Vans Re-Issue of the Ray Barbee Vans Old Skool '92, we were a little excited. What makes us go crazy...
Don't let the hype about the HUF x Vans Old Skools take away from the limelight of the real old Old Skools. Vans is...