Home
Tags
New Balance 410
The ladies just keep having it their way with releases. This new New Balance 410 pack has just released worldwide specifically for all the...
Back in January of this year, New Balance unveiled its New Balance 410 Slim Pack, which not only boasted a slimmer fit but also...
Following news of the New Balance 574 "Sonic Pack" that strays from using any sort of stitching, we now have information regarding a reworking...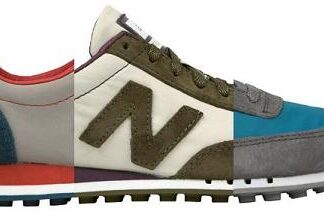 Right as it turned January 1st we reported on a Tropical Outdoor Pack consisting of two New Balance silhouettes. Now the brand has...