éS presents Bobby vs. The Edgar, as Bobby Worrest takes the skate model onto the streets and thoroughly thrashes them while riding around town....
Crooked Tongues got together with skate brand eS to design the Foothills shoe. The rugged skate sneaker combines '90s trail swagger with modern...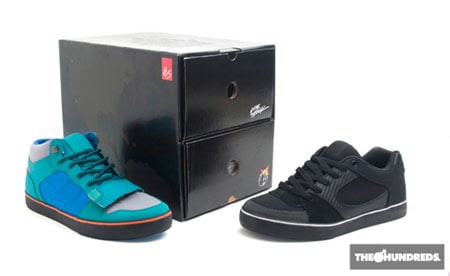 Coming off their collaboration with Gravis and the Black Box Collection, new images of the The Hundreds x Livestock x eS Boarder Control package have surfaced. The collaboration was initially seen last July, but the boxset now displays.