http://vimeo.com/43984256 Vans OTW presents the latest look at the brand's advocates, this time shining a spotlight on Eric Elms. The two-minute video sees the New York...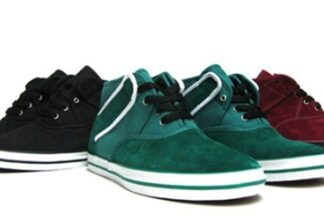 Independent artist Eric Elms worked with Vans to produce this skate shoe that's uniquely him. The Elm's unique silhouette borrows from the Vans...
New York designer Eric Elm recently previewed his collaborative shoe with Vans. The new model features an independently anchored lacing wing that affords...
Amsterdam retailer Patta is scheduled to release three sneakers with Asics to celebrate their 5th anniversary. Patta has lined up three artists for the collaboration,...