Home
Tags
Common Projects
Common Projects is releasing three new color options of their staple model. Common Projects was founded by Prathan Poopat and Flavio Girolami in 2004, and...
Common Projects, a brand we don't feature often has came through with another special release. The latest model which is being called the...
Notorious for their simplicity when it comes to footwear, Common Projects is collaborating with Tim Coppens to create a new high top and slip...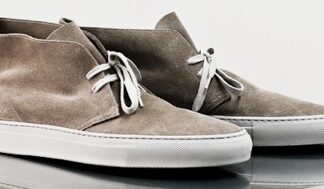 Earlier this month we checked out a sleek, minimalist sneaker model in the PF Flyers Center Hi that caught a couple of people's attention....