Pronounced saw-kah-nee, Saucony was founded in Kutztown, Pennslyvania in 1898. The American athletic shoe manufacture gets its name from Saucony Creek. 12 years later in 1910, a Russian immigrant named Abraham Hyde created a rival shoe store in Cambridge, Massachusetts. Hyde built a reputation based on his high-quality and technologically advanced footwear that founded his operation.
Saucony History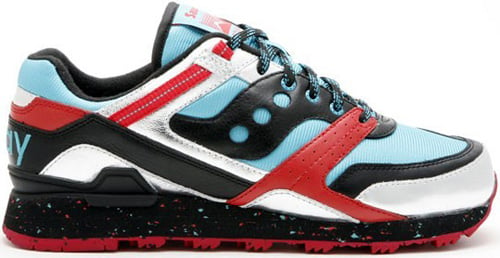 In the late 1960's, Hyde moved Saucony to Cambridge when the Russian bought them out. Ownership of Saucony changed hands once again in June 2005 when they were acquired by Stride Rite Corporation, another company based in the greater Boston area. Saucony is most known for their technology in their performance footwear. They use "Grid" cushioning which is modeled after spider webs. This cushioning system flexes with each step and has been with Saucony for more than 15 years.
Saucony Sneakers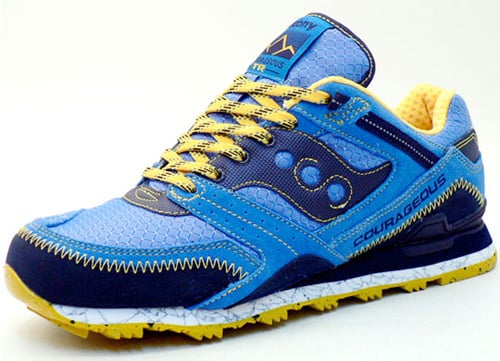 Aside from this "Grid" design, Saucony has also used flexion plate, arch-lock and their newly developed comfortemp, which reacts to temperate of your skin and changes when your body is hot and cold. However, Saucony isn't only recognized for their respectable line of running models, they have also teamed up with the likes of Alife Rivington Club and Bodega and are making large strides to become a common name in comparison to other major brands.