Model: Puma – Puma Suede
Purpose: Basketball
Original Release: 1968
Updates: Puma News

The Puma Suede is a classic basketball sneaker that was first released back in 1968. The Suede is one of the most-loved sneakers among collectors and non-collectors alike. The upper is made with suede, hence the name of the shoe.
Puma Suede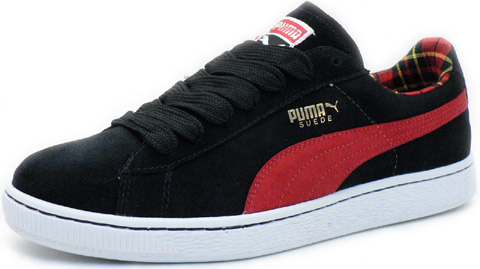 The Puma Suede has been embraced by the hip-hop scene and matching fat laces are not uncommon. B-boys adopted the Puma Suede and it has become a timeless classic. A myriad of color ways were produced, which gave people many options. In the 1990's, the Puma Suede was reissued in many new color ways, which was very pleasing to fans.