Model: Puma – Puma Slipstream / The Beast
Purpose: Basketball
Original Release: 1980's
Updates: Puma News

The Puma Slipstream is a basketball sneaker from the 1980's. It was different than most simpler puma designs, and looked more like a modern basketball sneaker. The traditional Puma vamp is of course intact.
Puma Slipstream / The Beast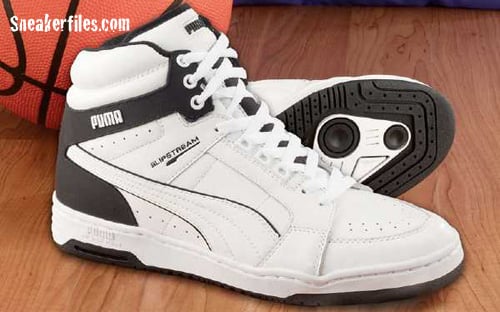 Also in the 1980's, the Puma Beast released, which was a slightly modified offshoot. It was reissued in Japan in 2002, and featured fake fur/ animal skin. The idea was a hit and was also adopted by other sneaker companies. The Puma Slipstream was also released in a low-top version.