Model: Puma – Puma Pele Brazil
Purpose: Soccer – Training
Original Release: 1971
Updates: Puma News

The Puma Pele Brazil is the signature shoe of the famed Brazilian soccer player Pele. Its intended purpose was for athletic training and was released in 1971.
Puma Pele Brazil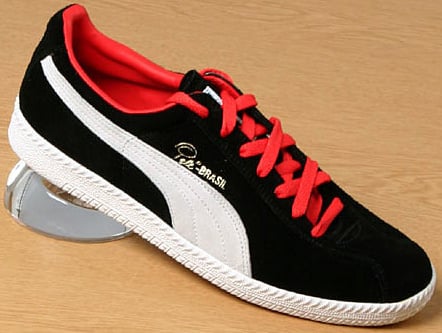 The sturdy Puma Pele Brazil was made with a suede upper and came in the Brazilian color way, green with a yellow vamp. It is a very simple looking sneaker, but it is not the lightest Puma ever.

The Puma Pele Brazil was one of the most-talked about sneaker endorsements, and for good reason. Pele is a very important person in Brazil for his soccer achievements.