Model: Puma – Puma Disc
Purpose: Running
Original Release: 1994
Updates: Puma News

The Puma Disc was released for the first time in 1994 and revolutionized the standard of modern running shoes. It was very technologically advanced for its time, and stylish as well.
Puma Disc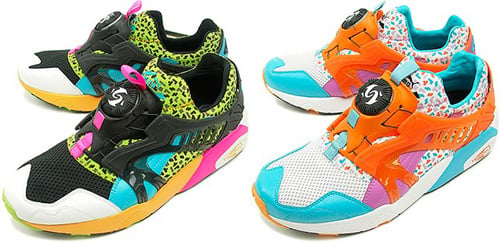 The main attraction of the Puma Disc is the adjustable disk system which enables a custom fit. The disk also eliminates the need for laces, making the Puma Disc that much more unique. The upper is made with a combination of Aeroprene and mesh, allowing ultimate flexibility. The Puma Disc's sole was made with DuPont's Hypalon rubber for cushioning. The popular Puma Disc has been reissued and has been produced in low and high models.