Model: Puma – Puma Dallas
Purpose: Basketball
Original Release: 1980's
Updates: Puma News

The Puma Dallas was a very streamlined basketball shoe first released in the 1980's. It was very simple and appealing, as well as performance-oriented.
Puma Dallas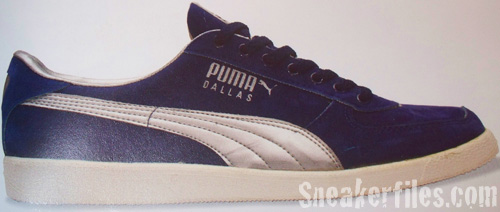 The Puma Dallas was a favorite among the Europe break dancing community, which comes to no surprise with the design of the shoe. The Puma vamp is always at home amongst hip hop circles. The suede upper of the Puma Dallas made it a very clean fashion item.