Model: Puma – Puma California
Purpose: Training
Original Release: 1983
Updates: Puma News

The Puma California is a training sneaker which was originally released in 1983. Even though it was originally for training, it has gained popularity as a casual shoe as well.
Puma California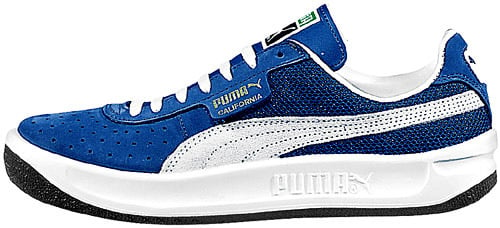 The laid-back style of the Puma California has helped to make it one of the more popular Puma sneakers of all time. The upper is made with nylon and the Puma vamp on the side is made with nubuck. A polyurethane sole was very durable and hard to wear down. A 1980's classic, the Puma California was reissued in the mid 1990's.