Model: Puma – Puma Basket
Purpose: Basketball
Original Release: 1968
Updates: Puma News

The Puma Basket was released in 1968 and was originally intended for basketball. It has been released in a number of styles as well as color ways, and has proven to be very durable.
Puma Basket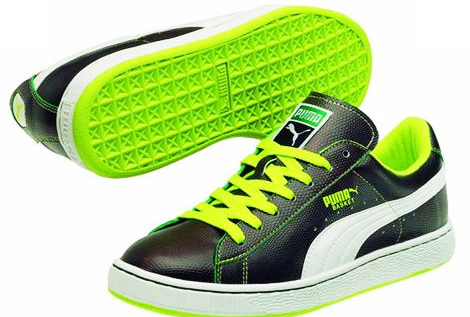 Leather was used for the upper of the Puma Basket with the traditional Puma vamp laid across the side. Many color ways were used, with white being most popular, but others such as red/white and black/white have proven to be popular as well. The durable leather upper made the Puma Basket a perfect choice for winter time. In 1995, the Super Basket was released to commemorate Puma's long-lasting history.