Model: Puma – Puma 500M
Purpose: Running – Cross Country
Original Release: 1980
Updates: Puma News

The Puma 500M was originally released as the Cross Country in 1980, and was developed by Puma France. The Cross Country was at the time known for its long tongue, which protects the foot from rocks and other debris. The Puma 500M originally had spikes at the bottom.
Puma 500M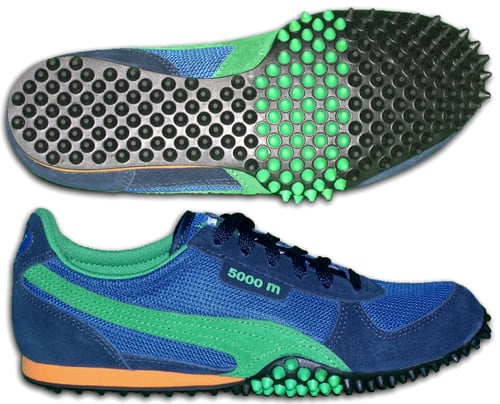 The sleek Puma 500M featured the Puma vamp laying proudly on the side. It has since been reissued. The Puma 500M is a high performance running shoe, whether on the cross country course or the track. Like so many other popular Puma classics, the Puma 500M has since been reissued.