Model: Converse – Converse Magic USA
Purpose: Basketball
Original Release: 1992
Updates: Converse News
After the sad announcement from Magic Johnson and his sudden retirement from the league, he still was accepted to play for Team USA in Barcelona 1992 Olympic games. Converse laced him up with the Converse Magic USA.
Converse Magic USA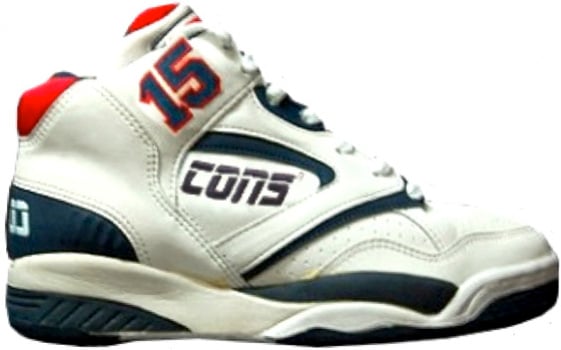 [ratings]

The Converse Magic USA released in a white/red-blue colorway for team USA, on the tongue is "USA Basketball", and his Olympic number 15 by the collar. Minimal perforation is by the toe box with "Cons" stitched on the side panel.