Model: Converse – Converse ERX 360
Purpose: Basketball
Original Release: 1988
Updates: Converse News
The same year the ERX 400 released, so did the Converse ERX 360. Both Magic Johnson and Karl Malone laced up a pair of the ERX 360 during the 1988-89 season.
Converse ERX 360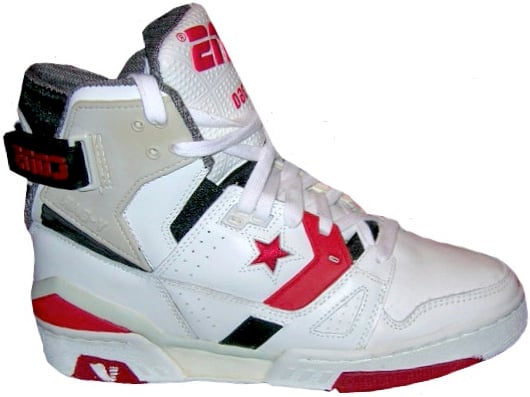 [ratings]

Some can say the Converse ERX 360 was a step down from the 400, but either way this was a solid pair. Converse got a little creative with their logo, the traditional star is on the side, but they integrated the arrow into the lace loop. For ultimate support, a strap is located at the heel of the ERX 360. This pair was also released in several colorways.