Model: Converse – Converse ERX 260
Purpose: Basketball
Original Release: 1987
Updates: Converse News
Converse would allow their players to almost have a free run of whatever shoes were new at the time, in 1987 the Converse ERX 260 was one of the hottest.
Converse ERX 260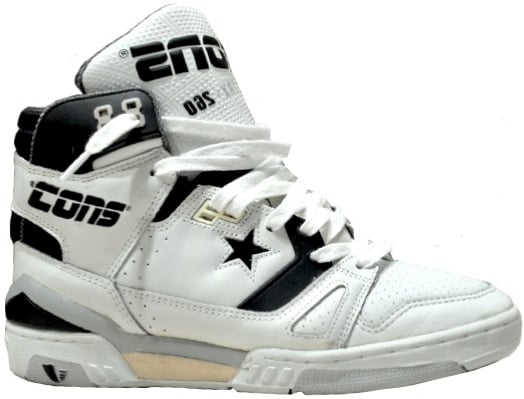 [ratings]

Both Magic Johnson and Karl Malone wore the Converse ERX 260 during the 1987-88 NBA Season. Fulfilling the masses, Converse released many colorways, but the majority had a white base. Almost steering away from the Converse branding, the word "Cons" is seen throughout.