Model: Converse – Converse All Star
Purpose: Basketball
Original Release: 1917
Updates: Converse News

The Converse All Star is a basketball shoe that released back in 1917. Originally, the All Star was made for basketball. But, many celebrities, including Snoop Dogg, have adopted the style. The All Star took on the name Chuck Taylor in 1923 in honor of the great player.
Converse All Star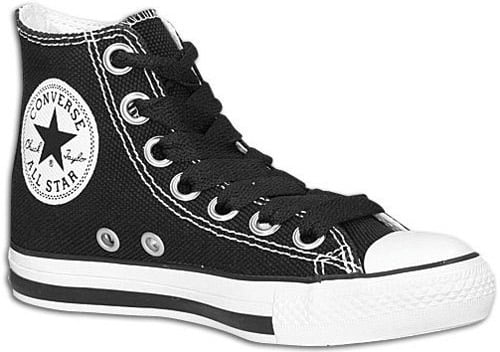 The Converse All Star is made with a canvas upper, which is not the most durable material. However, the canvas made the shoe very maneuverable. In the late 1980's, both BMX riders and skateboarders utilized the Converse All Star.

Many different movies have featured the great Converse All Star, but one of the most recent is I, Robot starring Will Smith.