Model: Converse – Converse Aero Jet
Purpose: Basketball
Original Release: 1992
Updates: Converse News
Released 20 years ago, Converse and Grandmama come back for the Converse Aero Jet.
Converse Aero Jet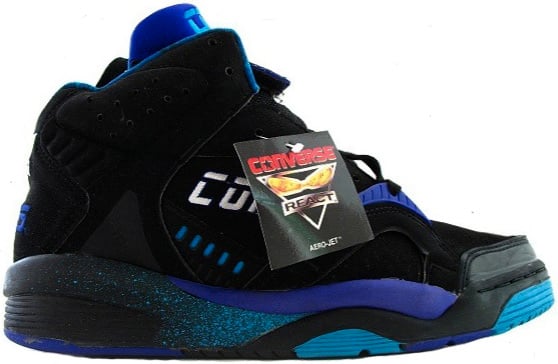 [ratings]

The Converse Aero Jet contains the popular "react juice" technology in the heel, helping you to make cuts towards the rim. At the time, Larry Johnson played for the Charlotte Hornets so a white/teal and black/teal colorway released.