Model: Adidas – Adidas ZXZ ADV
Purpose: Running
Original Release: 2002
Updates: Adidas News

The Adidas ZXZ ADV is a running shoe that was released in 2002. The look of the Adidas ZXZ ADV, however, gave the notion that the shoe was originally made in the 80's, which was the desired effect.
Adidas ZXZ ADV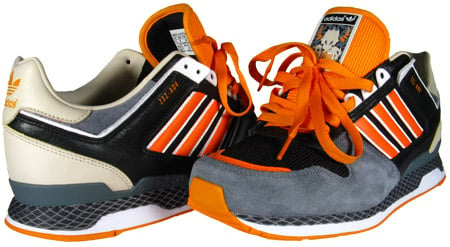 The Dellinger web and outsole are reminiscent of 1980's running shoe models. In fact, many sneaker heads actually thought that the Adidas ZXZ ADV really was made in the 80's!

Adidas clearly knows that its fans are what made it what it is, and they show this by using the name "ZXZ," which was created by ZX fans from Blackburn, England.