Model: Adidas – Adidas ZX 500
Purpose: Running
Original Release: 1986
Updates: Adidas News

The Adidas ZX 500 is a high-performance running shoe that features a clean and comfortable style. It was first released in 1986, and looked just as advanced as its technology.
Adidas ZX 500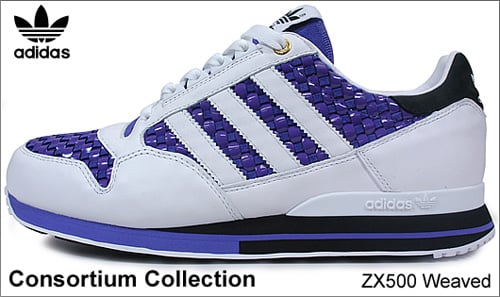 The material used for the Adidas ZX 500's upper was nylon with velour trim. It featured a TPU heel counter for added stability. The Adidas ZX 500 was released in a wide variety of color ways. Adidas reissued the ZX 500 in 2004, using high-quality leather.