Model: Adidas – Adidas Tubular
Purpose: Running
Original Release: 1993
Updates: Adidas News

The Adidas Tubular was made specifically for running and hit the market in 1993. It took inspiration from a car tire for it's tubular technology.
Adidas Tubular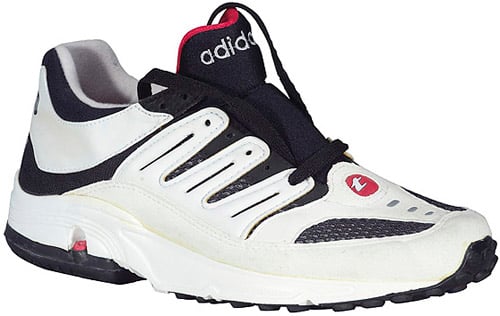 A small hand-held pump was included which could inflate or deflate the cushioning in the heel for a custom fit. The front and sides of the Adidas Tubular were made using breathable mesh and webbing. The comfortable Adidas Tubular is well-liked by sneaker heads.