Model: Adidas – Adidas SL 76
Purpose: Training
Original Release: 1976
Updates: Adidas News

The Adidas SL 76 was produced in 1976, the same year of the Montreal Olympics. It's original purpose was as a training shoe.
Adidas SL 76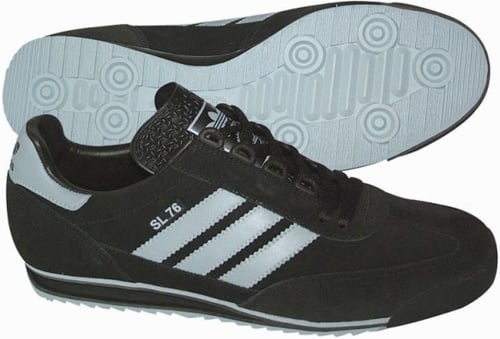 The Adidas SL 76's upper was made with nylon and velour for maximum breath ability. The traditional three stripes are present on the side. A traction tread outsole completes this trainer. The Adidas SL 76 has also been a star on television, in the show Starsky and Hutch. In 2004, the Adidas SL 76 was reissued in the same color way that detective Dave Starsky wore in the show.