Model: Adidas – Adidas Rebound
Purpose: Basketball
Original Release: 1980's
Updates: Adidas News

The Adidas Rebound was a very unique sneaker which was released in the 1980's. The Rebound was French made and was made with lightweight leather and nylon.
Adidas Rebound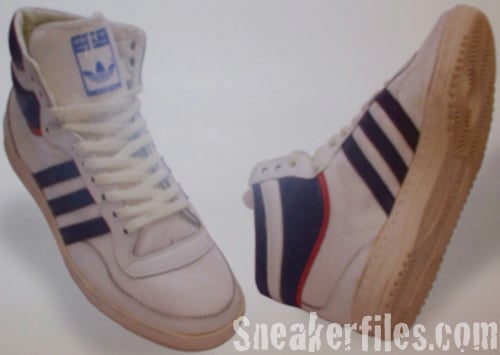 The Adidas Rebound was only produced in one color way. The base color is white, with the three stripes appearing in blue, as well as the ankle support. A small strip of red is also featured at the ankle. The color way used for the Adidas Rebound is said to be the same colors used for the ABA (American Basketball Association). The Adidas Rebound was only produced for one year, making it a very limited and sought after model.